Every year, The Lifetime Value Company recognizes its U.S. employees with an annual holiday gift item to show our appreciation for their dedication and hard work. As our company has grown, delivering a gift that was both practical and meaningful to each employee has become more challenging.
The task of choosing a single item to gift each employee grew rather complicated, as the wants and desires of all of our employees vary greatly. Thankfully, we stumbled upon Snappy, an all-in-one enterprise gifting platform that helps organizations create connections through the power of giving.
"It was the perfect solution," said Mia, one of our human resource generalists. "We were able to offer the same caliber of gifts we would traditionally offer our employees while allowing them to choose an item that best fit their needs."
How Snappy streamlined our employee gift program
During the holiday season, LTV's U.S. employees receive an email invitation to log onto Snappy and select from a list of available gifts via an easy-to-use online platform.
Once each employee chooses their gift, they designate their desired shipping location and Snappy takes care of the rest—an especially helpful feature since our entire team has been working remotely since the beginning of the pandemic.
"[Snappy] allows us to distribute our gifts company-wide at the same time, allowing us to announce our gifts simultaneously to our employees throughout the U.S.," Mia added.
What gifts did our employees choose and why?
Through Snappy, our HR team curates a collection of tech products and household items that we think would be useful to our remote team members as they juggle work and home life in the same space. Some of the gift options included:
AirPods Pro (the most popular option—30% percent of our team chose this as their gift!)
Apple Watch Series 3
iRobot Braava Robot Mop
Annual Bean Box Subscription
Schwinn Electric Scooter
HP Chromebook
Powerbeats Pro
Bose TV soundbar
Ninja Mega Kitchen System
Ninja Foodi 5-in-1 Grill
Google Nest Thermostat
Bose SoundLink Revolve
Keurig K-Duo Plus
47-inch Standing Desk Riser
Fitbit Versa 3
Ring Floodlight Camera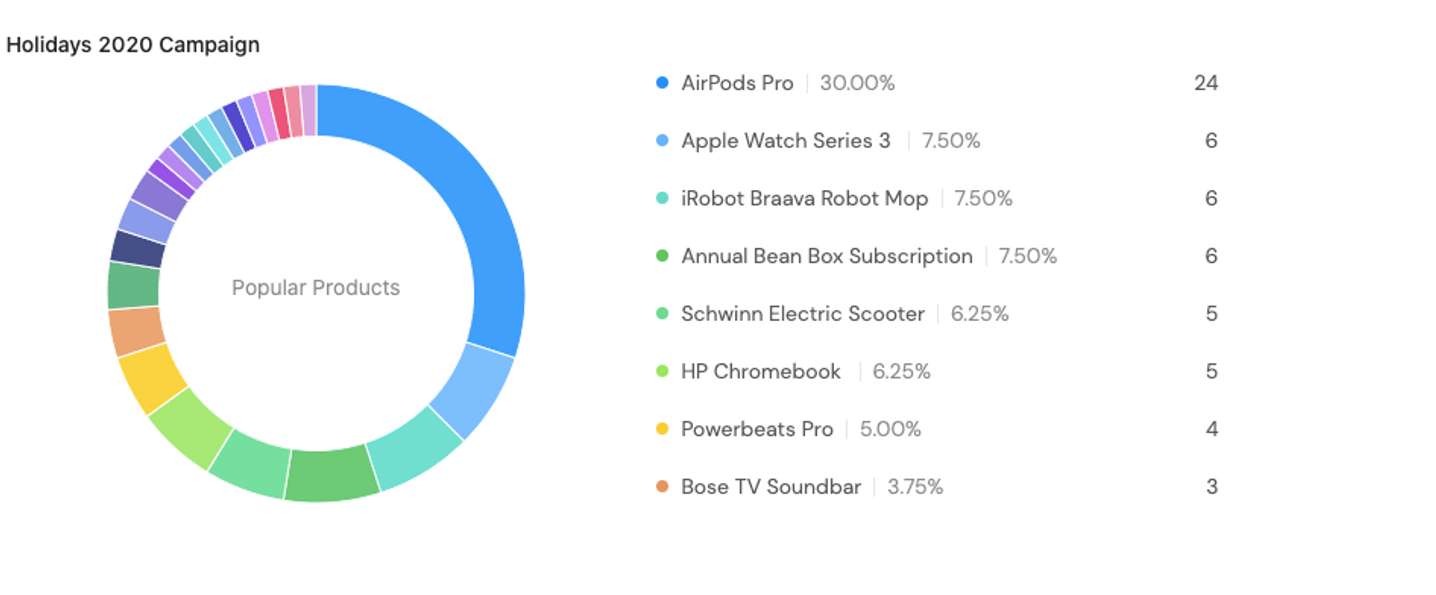 When the Snappy shipments arrived, we asked employees to share photos of their new gifts and why they chose them.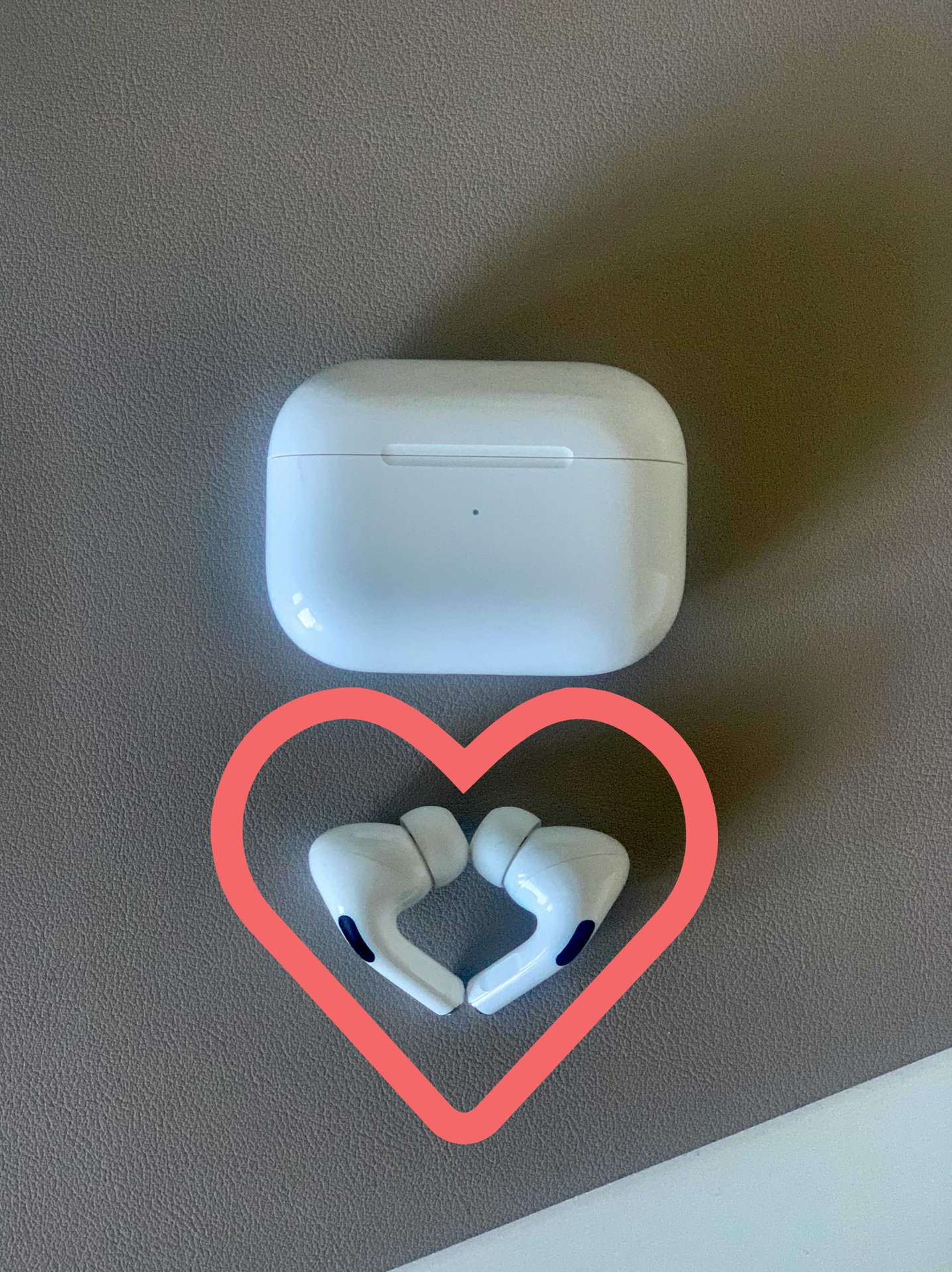 "I chose AirPods Pro so I can use them for meetings, music streaming, and yoga classes." - Valeria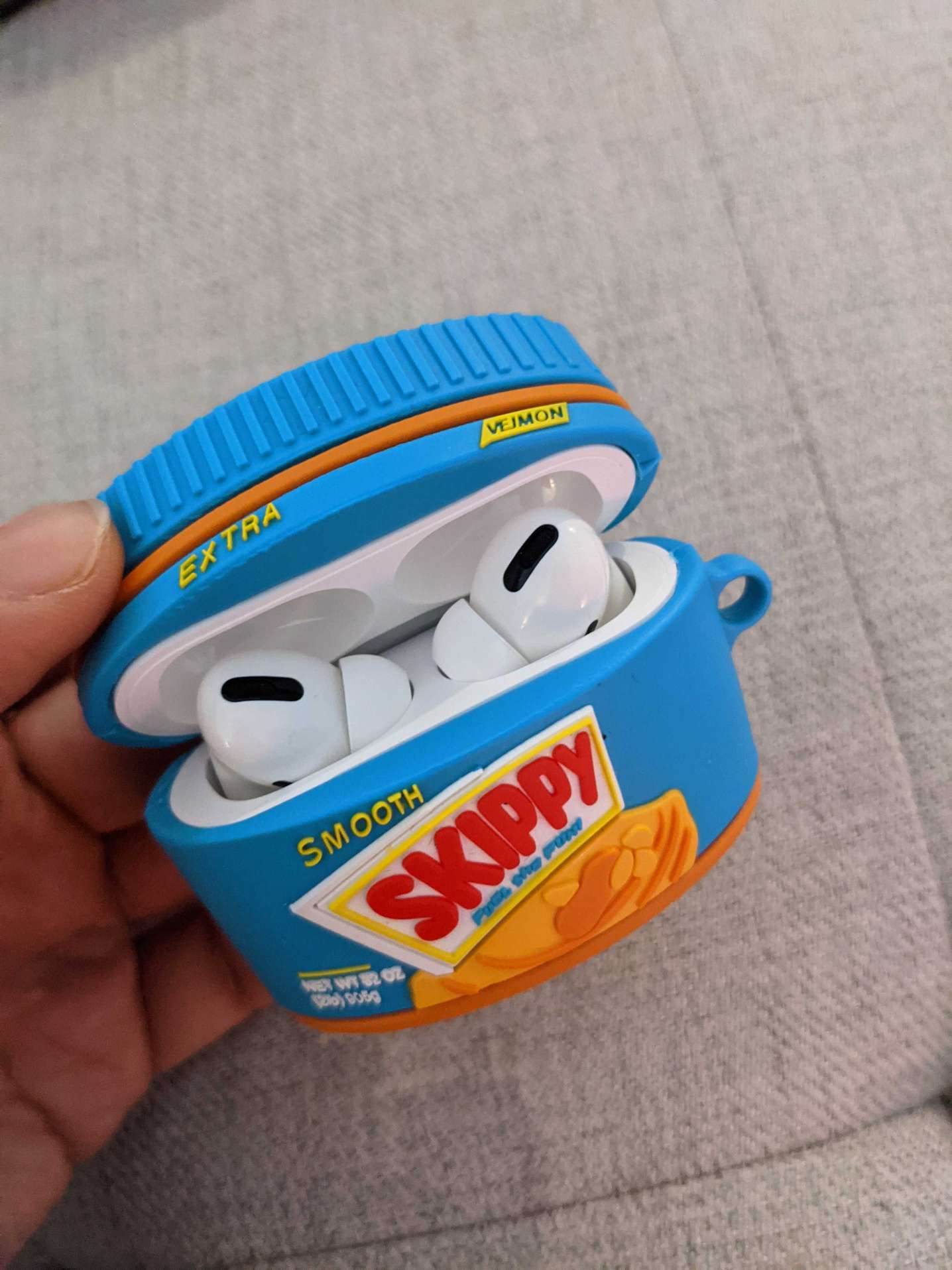 "I picked AirPods Pro just because I wanted a cute case for it!" - Una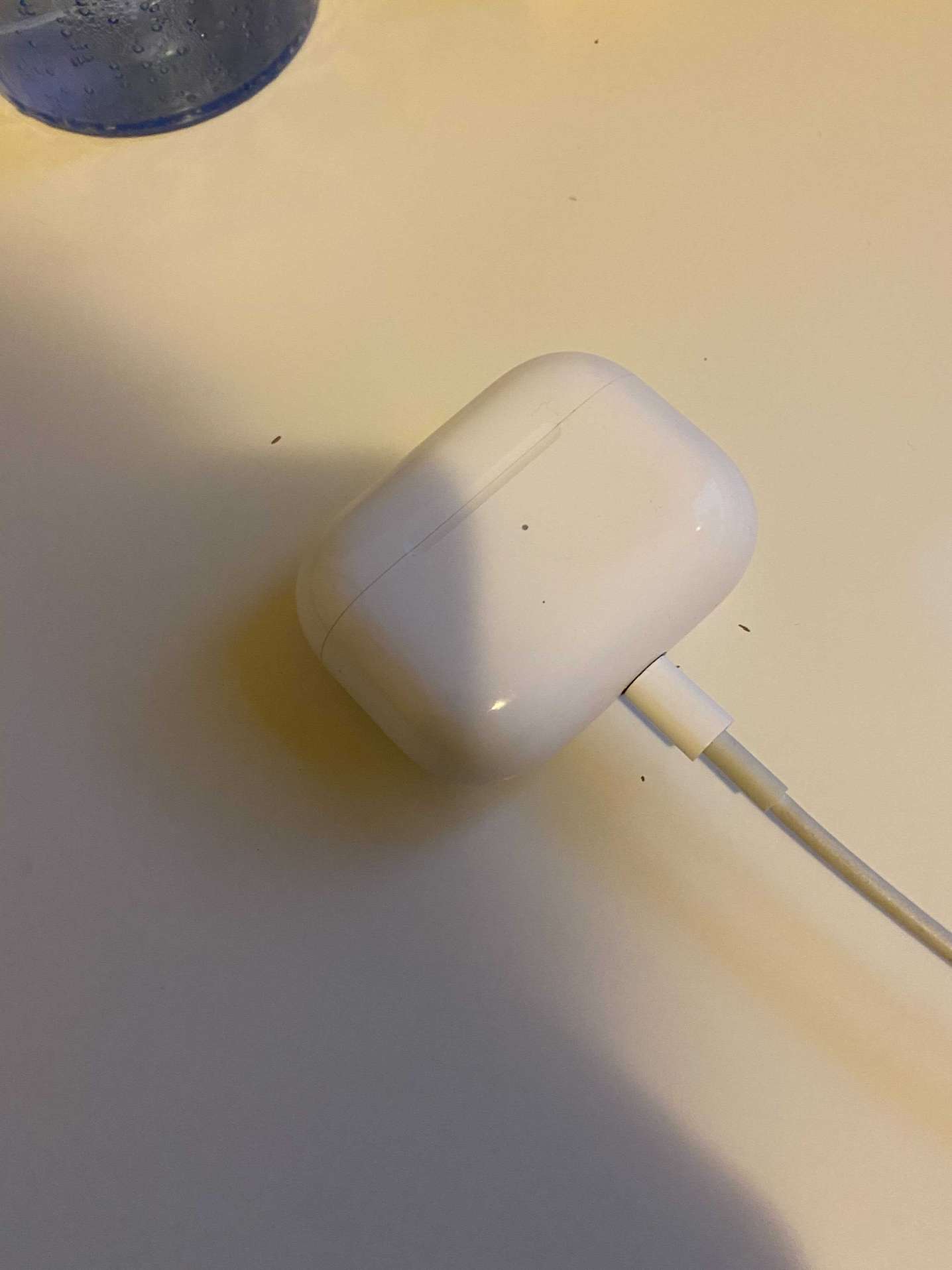 "I chose the Pro headphones. I have always wanted some and was very close to buying during Black Friday but didn't—and I'm glad, because it was the easiest gift I had to pick and I love them! They are great!" - Maria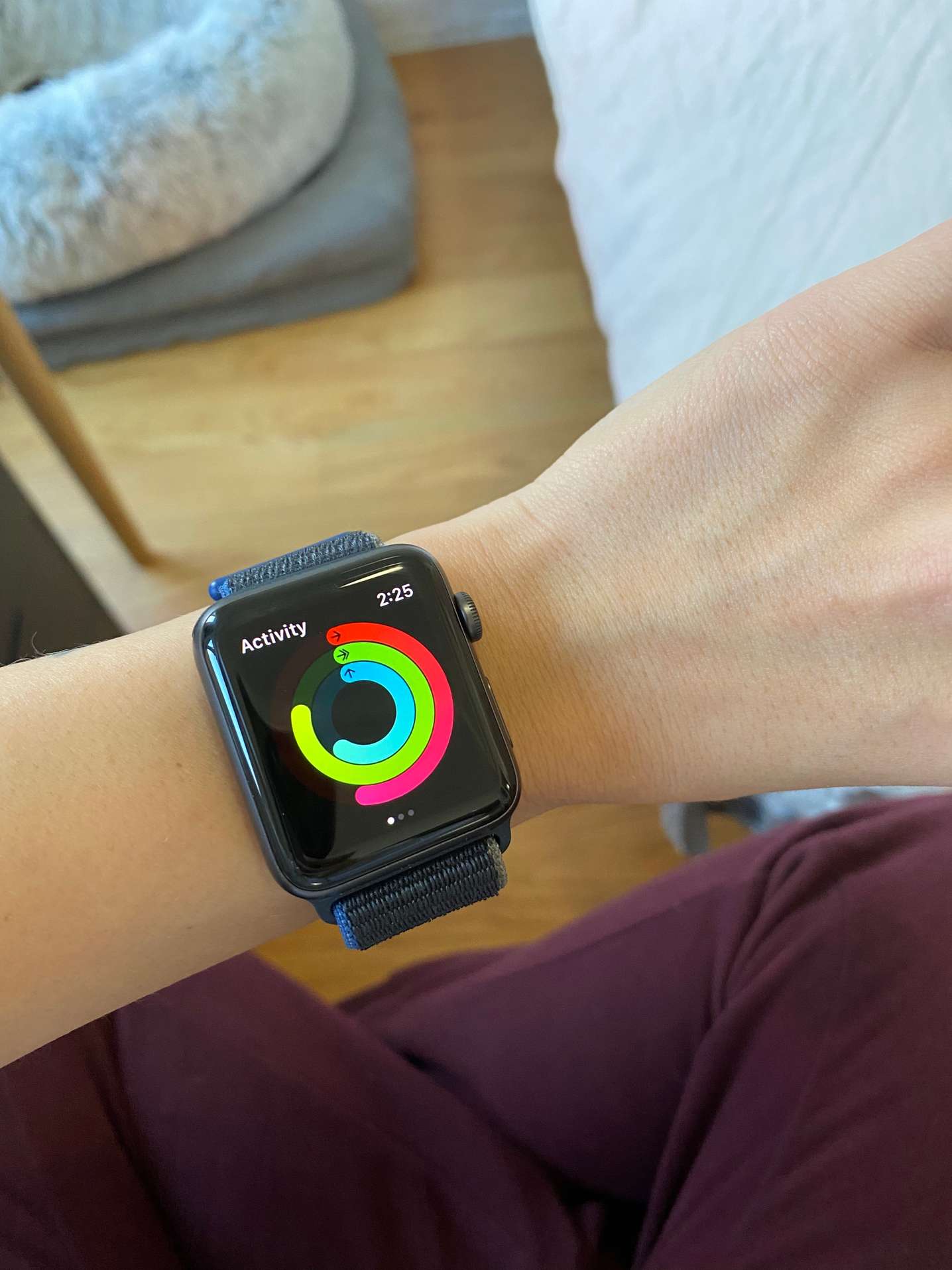 "I'd been thinking about getting an Apple Watch for a while, mainly to track fitness, steps, etc. So when I saw it was an option I immediately knew that was the gift for me! It's been awesome to be able to track movement, exercise, etc. and it reminds me to stand every hour! Super pleased." - Sabrina
"I love coffee, and I'm from the Seattle area originally, so getting PNW coffee delivered to my doorstep is ++." - Corey
What did our employees think of their Snappy gifting experience?
Using Snappy for our annual employee holiday gift program was a huge success, as evidenced by the kind thank-you notes we received from some of our participating team members:
Thank you so much! What a generous gift! I'm so grateful to be working for LTV and feel like a valued employee—which is really hard when we aren't all in the office together… But y'all have been doing an amazing job!!
Paxton (AirPods Pro)
Thank you so SO much for all your generosity not only these past few weeks but for the entire year and 3 days I've been employed here! I am so thankful to be a part of this team.
Emily (Schwinn Electric Scooter)
So excited to be a part of such an employee-conscious company. Thanks for all that you do for everyone!
Jordan (Annual Bean Box Subscription)
Thank you so much for your incredible generosity this year and holiday season. I feel so glad and lucky to be a part of LTV! This gift system was awesome and you had so many amazing options! Thank you for the time, energy, and care put into making this holiday and end of year wonderful.
Taylor (AirPods Pro)
Even though I've only been with the company a few weeks, I've felt so welcome and grateful to be a part of this amazing company. Thanks LTV!
Avishai (Ninja Mega Kitchen System)
Dearest LTV, Bless your heart! Thank you for this special gift AND all that you do!!! I haven't been here long, but I have felt welcomed, spoiled, and invested in since day one. No right amount of words could properly express my gratitude towards all of you, so instead I'll share this! In the Tagalog (Filipino) language, 'Maraming Salamat' translates to 'many thanks', but is intended to express more than the usual appreciation. Maraming Salamat, LTV!!! I greatly appreciate such a well-rounded and exciting company and team to be a part of. I look forward to getting to meet and thank you all in person! Also, I cannot wait to contribute more to LTV, and look forward to all that's ahead for us. Thank you and happy holidays. Cheers!
Pam (Ninja Foodi 5-in-1 Grill)
Overall, our entire team loved the process and we loved being able to deliver holiday gifts that were both useful and personalized to each of our U.S. employees. Thank you, Snappy!