In March 2020, LTV joined countless other businesses that made the choice to implement full-time remote work policies to reduce the risk of COVID-19 exposure for our employees.
Luckily, we already had a "blueprint" to help transition our 100+ full-time employees and 100+ customer support agents across the country and internationally into a fully-remote workforce.
Six months later, how are we all doing?
Slack is where it's at for communication
When our team began working remotely full-time, all in-person conversations and meetings shifted to our existing digital channels, including Slack, Google Meet, Gmail, JIRA and Confluence. The drop-off of in-person meetings brought on concerns that collaboration and communication would be deeply impacted, but that wasn't the case. In a recent company survey, we learned that 97% of our employees thought we are using Slack well to communicate.
"We're all on a level playing field now. Between video chat meetings and discussions on Slack, no one is boxed out," said Eric B., an LTV engineer. "We've had some of our most insightful conversations about coding since we've all been home working remotely."
Rolling out leadership AMAs
LTV co-founders Josh Levy and Ross Cohen hold regular AMA (Ask Me Anything) sessions to encourage our team members to get curious and ask anonymous questions about the business, their role and our customers.
Another area of knowledge sharing that we've implemented since we began working from home: Office Hours. Subject matter experts (SMEs) and leaders from across the company hold virtual "office hours" to continue fostering knowledge sharing. Teams including our leadership executives, operations, engineering, marketing, devops and other senior managers have all participated. As our projects and internal needs evolve, we plan to continue this initiative.
Fostering a balance between work and non-work team building
At the start of the pandemic, the LTV team began implementing virtual team-building activities to keep people connected to their colleagues. We have since expanded our remote events to include "Yappy Hour" (yep, we raise a glass with our favorite pets), Ask the Agronomist, Art Night and Scavenger Hunt, in addition to recurring favorites like LTV Cribs (where team members give a virtual tour of their homes) and LTV Chefs (an internal "cooking show" starring our team members).
"One thing that stood out to me regarding our Slack survey was the enjoyment of the non-work-related Slack channels that help provide a balance," said Geoffrey Goldberg, Senior Project Manager at LTV. "Our Recreational/Special Interest Slack Channels are a big part of our culture, especially now that we are remote."
Some of our Recreational/Special Interest Slack channels, which are listed in an internal directory for our team, include:
Sports/activity channels
For basketball, baseball, football, martial arts, yoga, skiing, hiking, climbing, camping and outdoor recreation.
Food and beverage channels
To discuss cooking, beer, coffee and nutrition. Mhmmm, ribs from our Vale, our colleague in Costa Rica.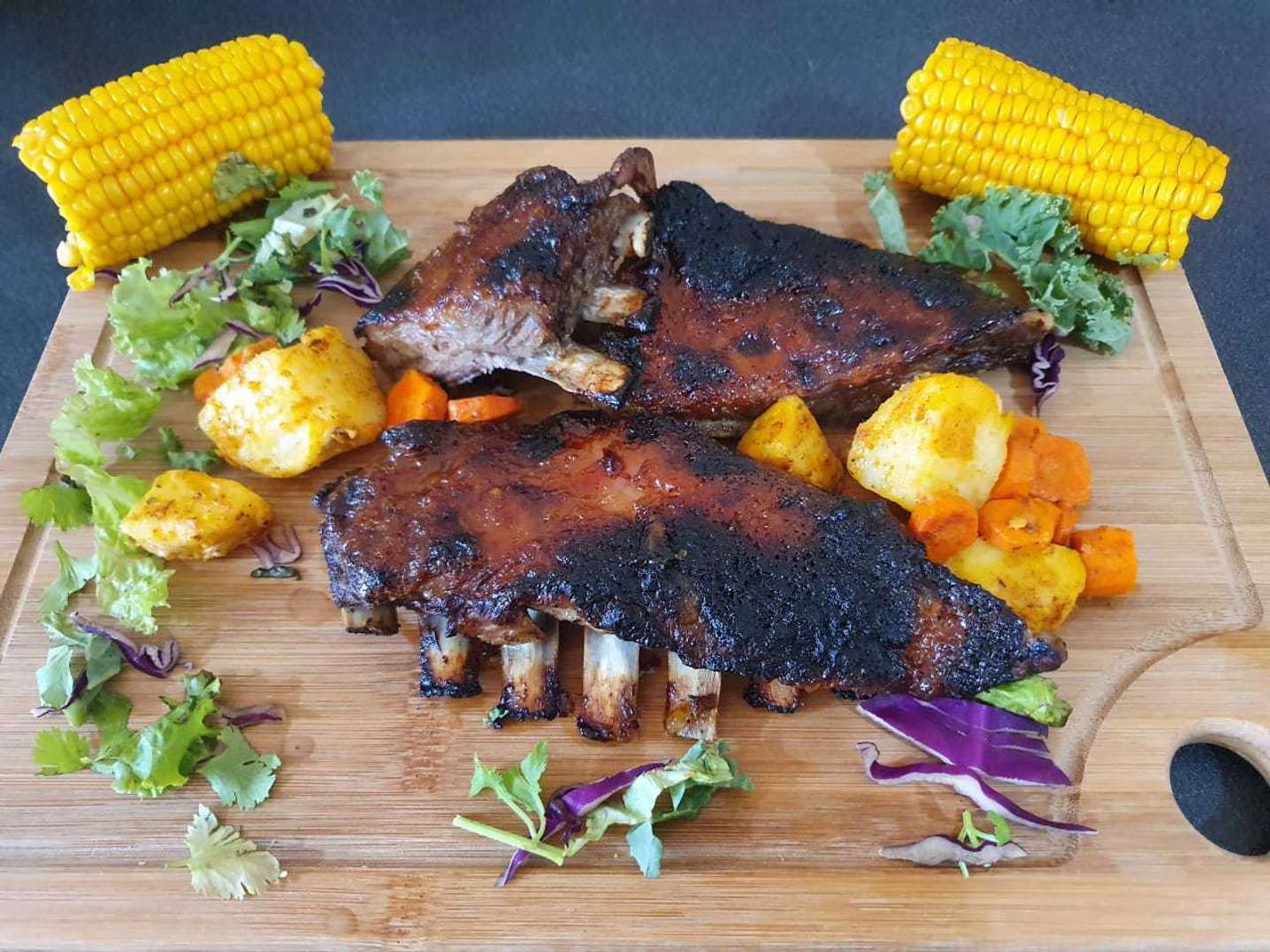 Hobby channels
Arts and crafts, animanga, books, comics, gaming, poker, photography, science, home renovation and music—we've got them. Our engineer MinLing got hooked on crocheting during the pandemic, while Nate, on our product team, took on painterly pursuits.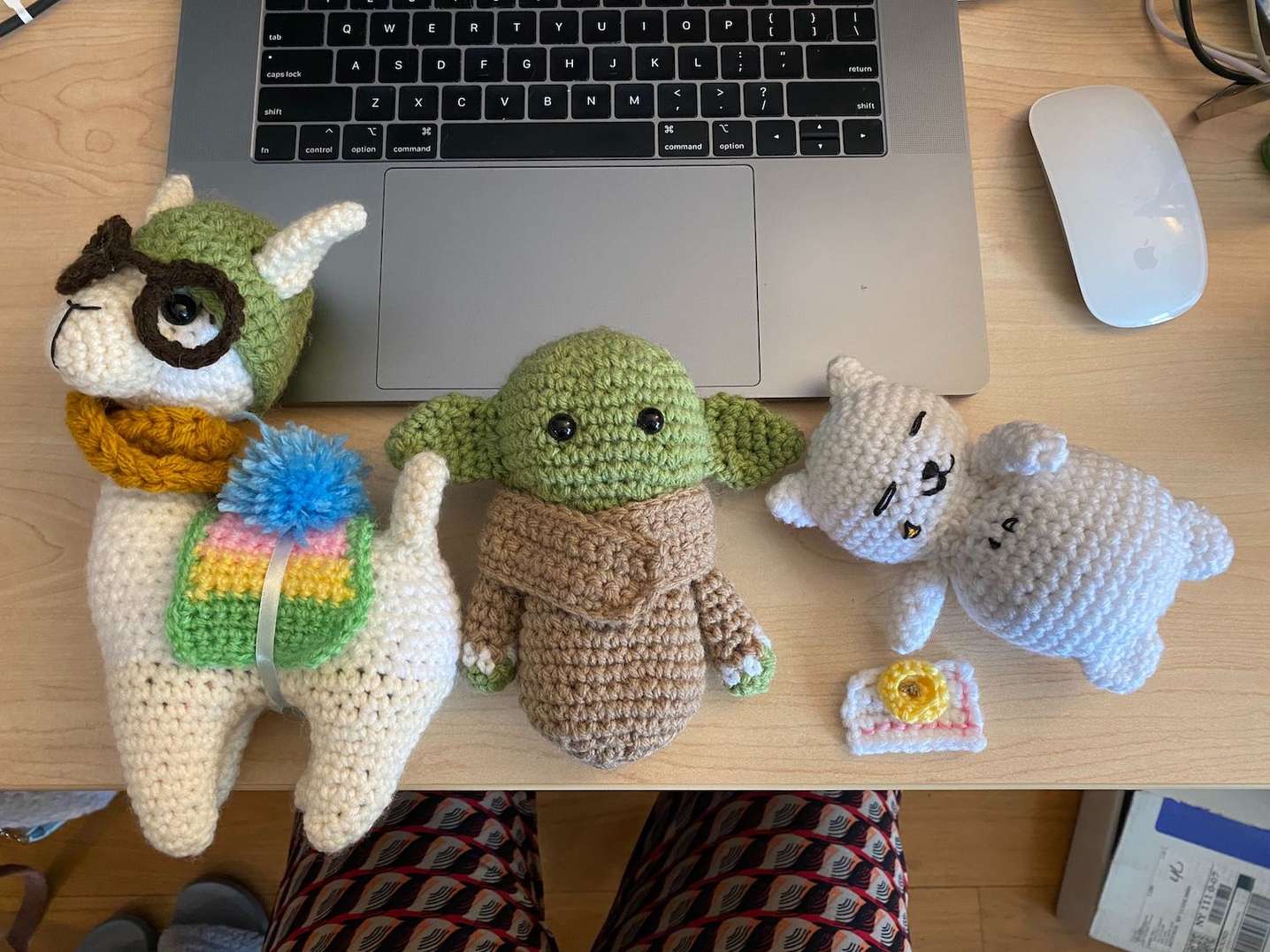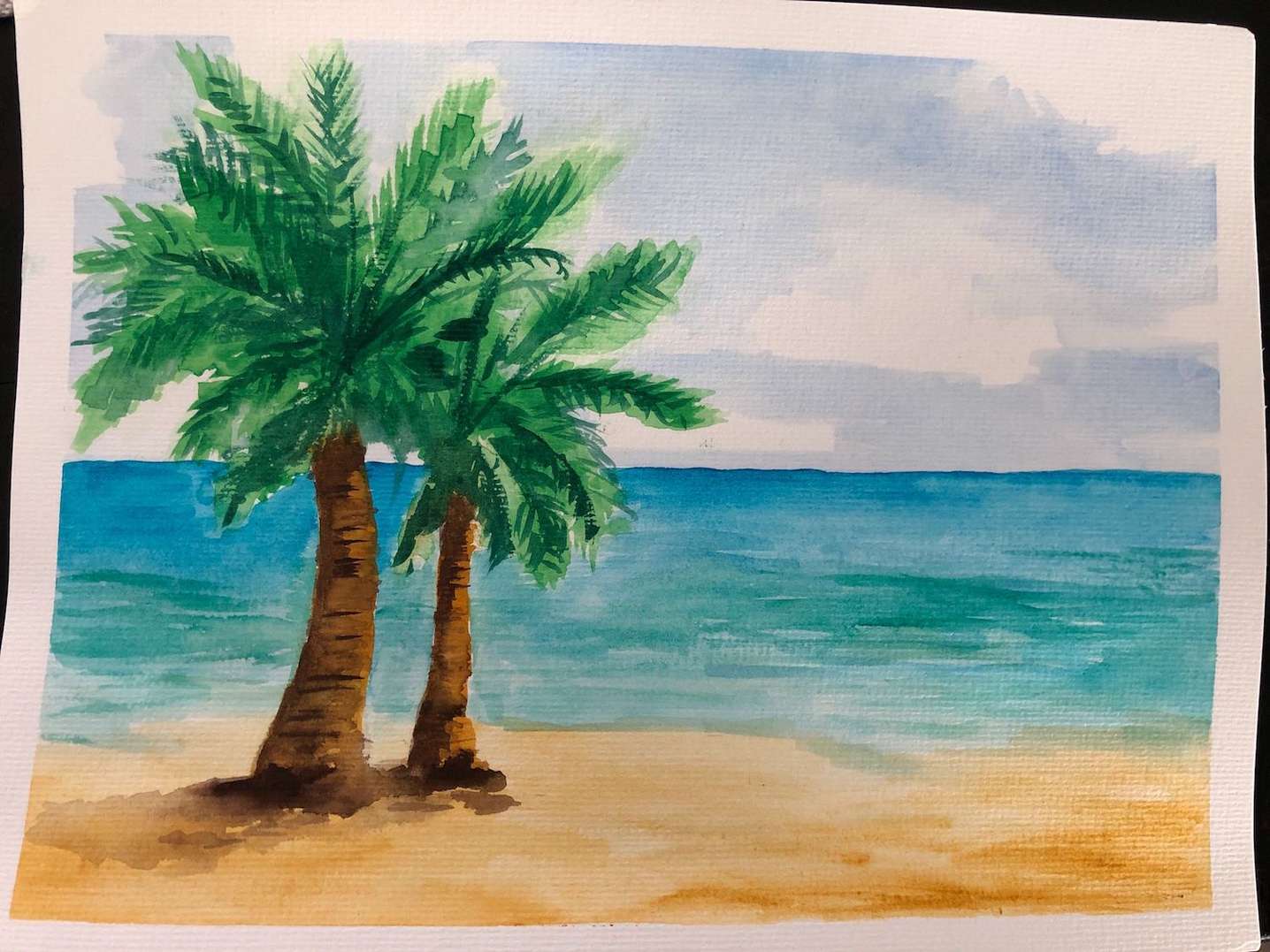 Life-focused channels
To talk about personal finance, shopping deals, parenting, pets, meditation, current Netflix favorites and more.
In the future, we plan to do some remote volunteer events to further encourage team-building and collaboration outside of our employees' regular job duties.
Supporting our team outside of work
At the beginning of the pandemic, our company helped newly-remote employees obtain the tech and office equipment they needed for a comfortable "home office" setup. But we also recognized that a good workstation is only one part of the equation for a productive remote team.
Many LTV team members have children at home who need assistance with remote learning and/or older family members to care for. We've aimed to support these employees with flexible schedules and working hours, so they can put their families first.
We're also actively encouraging our staff to use their paid time off, even if they can't travel in the same way that they did pre-pandemic. That led to, of course, a Quarantine PTO Slack channel for colleagues to exchange ideas for safe, pandemic-friendly vacation ideas and ways to spend their PTO. Some of the great ideas that have stemmed from this channel include hiking mountains, visiting volcanoes and gorges, paddle boarding, movie marathons, trips to the bakery, home remodeling projects, gardening and simply trying new things.
A snapshot of our remote recruiting and onboarding efforts
During the pandemic, we've suspended all in-person recruiting, hiring and onboarding processes—but that doesn't mean our team has stopped growing. In fact, we've started high-volume remote recruiting and recently developed a new Buddy System to ensure our new employees are successfully onboarded, even from home.
"We already have a great track record of recruiting and onboarding remote employees, so we just improved upon the process we already had," said Goldberg. "The Buddy System is the biggest addition, where we wanted to empower new hires to ask questions to someone who is in a similar role."
Over the last six months, we've learned a lot about managing a distributed team. Many of our experiences and learnings have been integrated into our company culture, and we look forward to continuing to learn, grow and adapt alongside our employees.