As the COVID-19 pandemic has evolved, there has been a well-documented shortage of personal protective equipment (PPE) for frontline healthcare workers. Supply chain disruptions, combined with the sharply increased need for items like N95 masks, have left many hospital staff no choice but to use makeshift face coverings, which the CDC does not consider to provide adequate protection.
Shortly before LTV Co. transitioned to a fully-remote work model, our co-founder and COO, Ross Cohen, began thinking about what we as a company could do to help. As a company headquartered in New York City, the epicenter of the pandemic, we saw the dangers facing our heroic healthcare workers as they battled to save lives. That informed our idea to purchase and donate PPE to hospitals in the tristate area. But the process wasn't quite as straightforward.
Sourcing PPE from China
We wanted to ensure our donation recipients had hospital-grade, CDC-approved PPE, so Ross and our Chief People Officer, Stefani Ribaudo, spent hours researching and calling experts to find out the exact product specifications we needed. This turned out to be an educational and eye-opening look into the world of medical equipment sourcing.
"As a company dedicated to providing public data to help our customers better understand the people around them, it was interesting for us to wade in first hand and assess the variety of operations that were offering PPE, some with good intentions and fair prices and others that we couldn't trust," said Ross.
As we began our search through sites such as Alibaba, our initial thought was to purchase and donate a large supply of N95 face masks. However, we found that face shields were ultimately easier to source, with fewer knockoffs, and are also considered to be effective PPE.
After many nights of long-distance international calls and negotiations, Ross secured about 10,000 face shields and 5,000 N95 face masks. Within days of receiving shipment, we had packaged them up for local hospitals.
Donation day
We delivered our donations on Monday, April 13, to Jersey Shore University Medical Center (Hackensack Meridian Health) in Neptune, New Jersey, and Jacobi Medical Center in the Bronx, New York. We also recently coordinated a PPE pickup with Montefiore Nyack Hospital in Nyack, New York.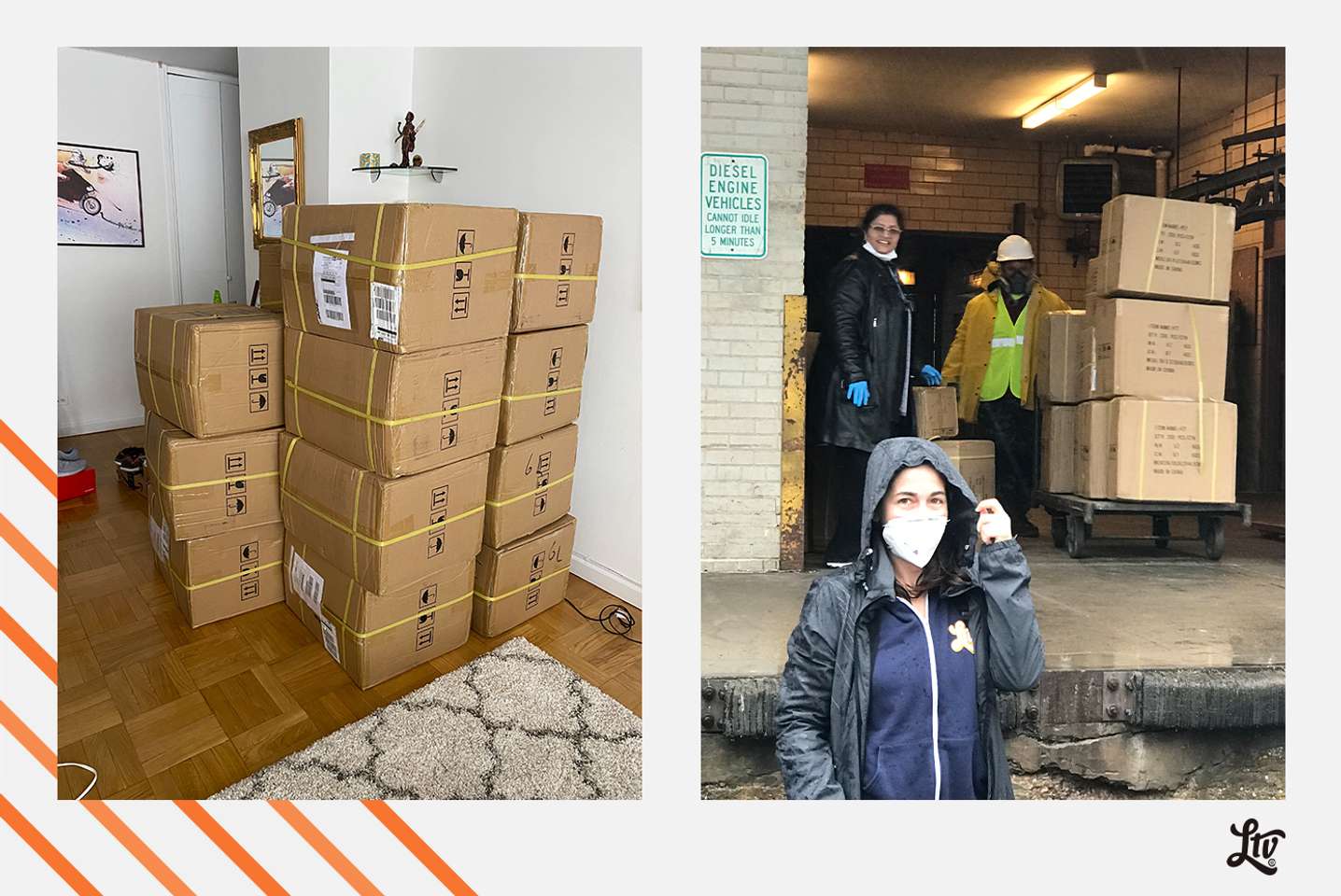 "Both Josh [Levy, the CEO of LTV Co.] and I grew up in New Jersey and headquartered our business in New York City, so it was important to us to be able to give back to the locations that supported our success during a time of need," said Ross.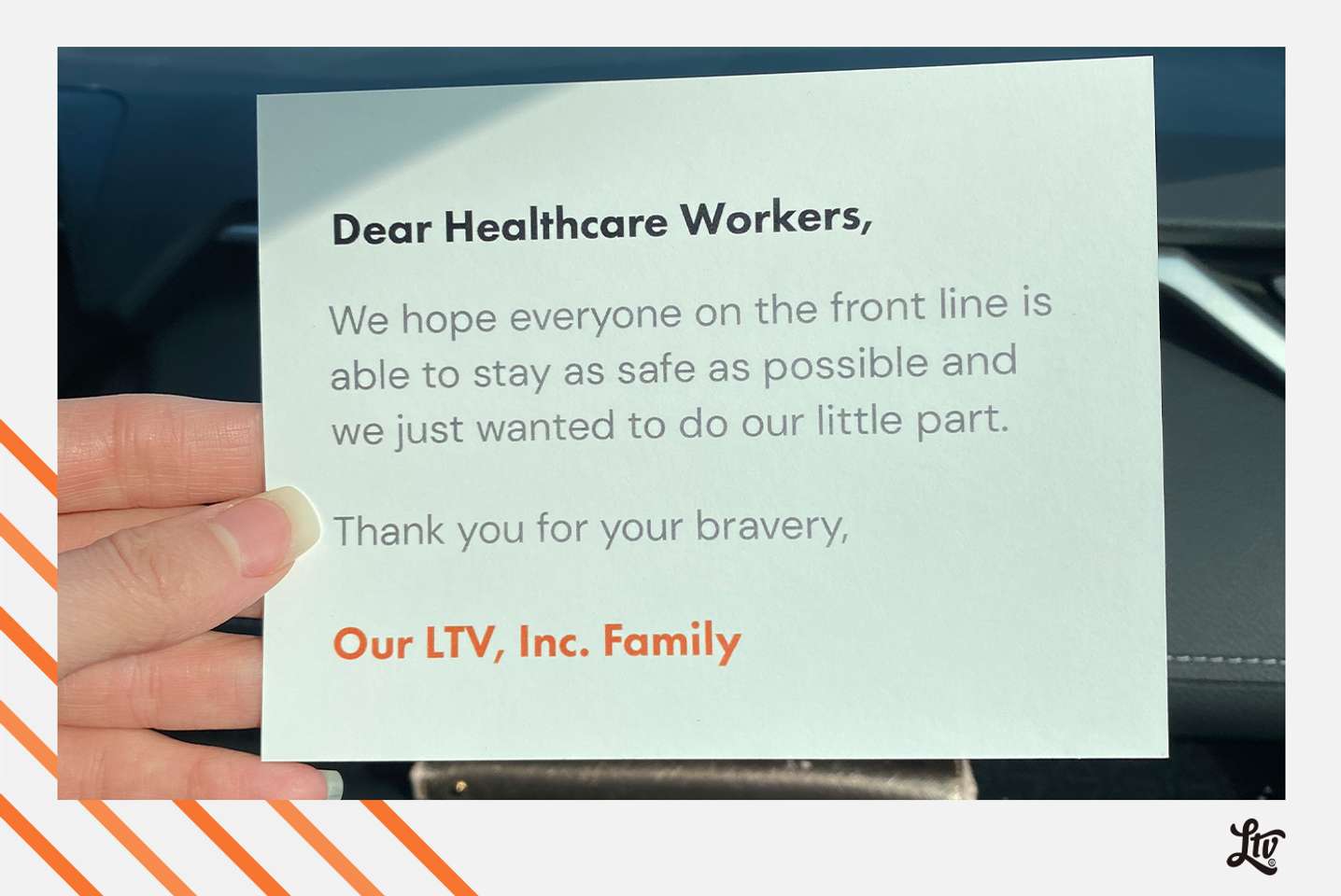 While we didn't expect it, we received several kind Facebook messages from hospital staff, including this one:
"Special thank you to Ross Cohen and The Lifetime Value Co. for their generous donation of N95 face masks as well as face shields to protect our frontline team members at Jersey Shore University Medical Center. We all greatly appreciate the level of support from our amazing communities!"
Our donation was a mere fraction of the PPE needed by essential medical staff across the nation, but we wanted to do our part to thank these workers for their bravery and dedication during this time.